MALARKEY! Biden's Role in Mar-a-Lago Raid REVEALED!
The sheer amount of lies coming from the White House these days is despicable.
For months, the Biden administration has suggested that they were not directly involved in the armed FBI raid of former President Donald Trump's home in Mar-a-Lago, preferring to allow the nation to believe that this was all just the "wheels of justice" spinning, unbeknownst to him.
Now, in a turn of events that is only shocking to those who've had their heads buried in the sand for the last several years, a new report details just how intimately involved the Biden White House was in the unprecedented political attack.
President Joe Biden's administration was involved in the raid of former President Donald Trump's Mar-a-Lago residence through a "special access request," according to documents obtained from the National Archives by America First Legal.

On August 8, 2022, the Federal Bureau of Investigation (FBI) raided Mar-a-Lago on the grounds of retrieving alleged classified documents. According to the establishment media, Biden administration officials were "stunned" to hear of the unprecedented action. The Archives also claimed that it had "not been involved in the DOJ investigation."
Here's where the Biden administration's tall tales begin to fall apart.
But documents show the FBI obtained access to the records through a "special access request" from the Biden White House on behalf of the DOJ, contradicting what the Archives told Congress, America First Legal revealed Monday: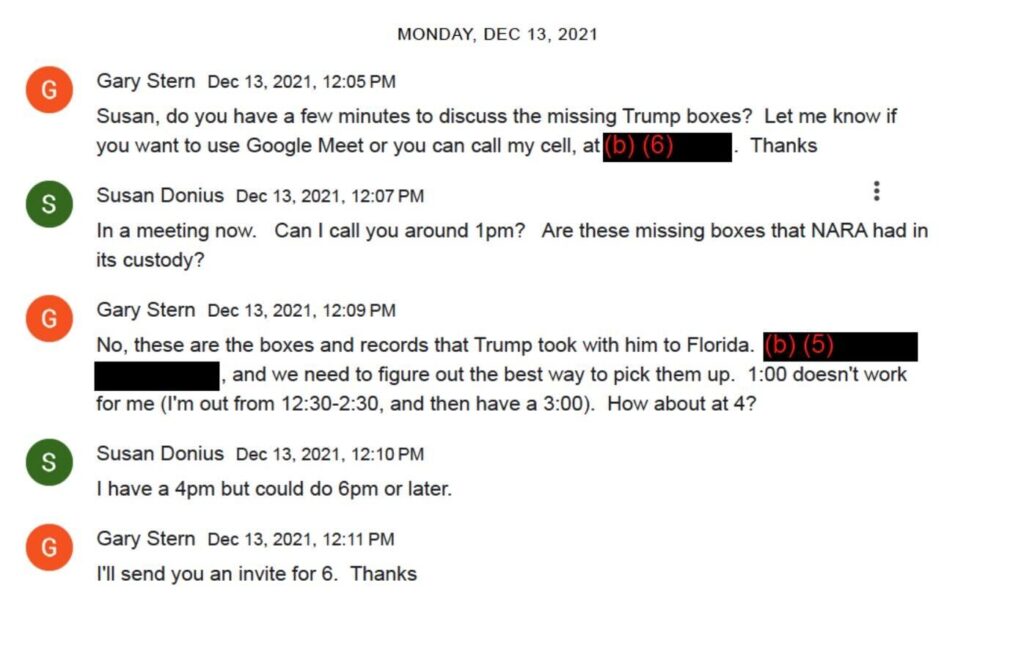 The backlash came swiftly.
Reed D. Rubinstein, senior counselor and director of oversight and investigations, released a statement ripping the White House's reported role in the FBI raid of Trump's home.

"The evidence further suggests that Biden officials in the Executive Office of the President and the Department of Justice unlawfully abused their power and then lied about it to the American people," he said. "This government, it seems, acknowledges no limits on its power to harass, intimidate, and silence its political opponents."
This stunning revelation will almost certainly cast yet another pall of controversy over the Biden administration, particularly as the incumbent President's plans to run for reelection in 2024 come to fruition.
Become an insider!
Sign up for our free email newsletter, and we'll make sure to keep you in the loop.